I love reading other bloggers' long-term goals list. I write a monthly goal list frequently, and even a goal list for every semester! I figure I should share my own long-term goals so you guys can get to know me just a little bit more!
I'm constantly longing for these crazy life experiences that will change my life forever. I want to go on that amazing road trip that I'll remember until the day I die. Or go on this crazy adventure and become a better person by the end of it. Instead, I'm sitting in bed procrastinating homework.
Because I'm more likely to do something when it's written down, here is my ever evolving bucket list. It is my wishlist for the universe to grant, things that I want to work towards to accomplish.
Travel
Visit all 50 states
Visit the six habitable continents:
Asia / Africa / North America / South America / Europe / Australia
Visit all Disney Parks:
Walt Disney World (Florida) /  Disneyland Resort (California) / Disneyland Paris / Hong Kong Disneyland / Shanghai Disney Resort / Tokyo Disney Resort
Go on a road trip with my boyfriend
Go on a trip with my closest friends
Celebrate Mardi Grad in New Orleans
See the Seven Wonders of the:
Ancient World (0/7)
Modern World (0/7)
Natural World (0/7)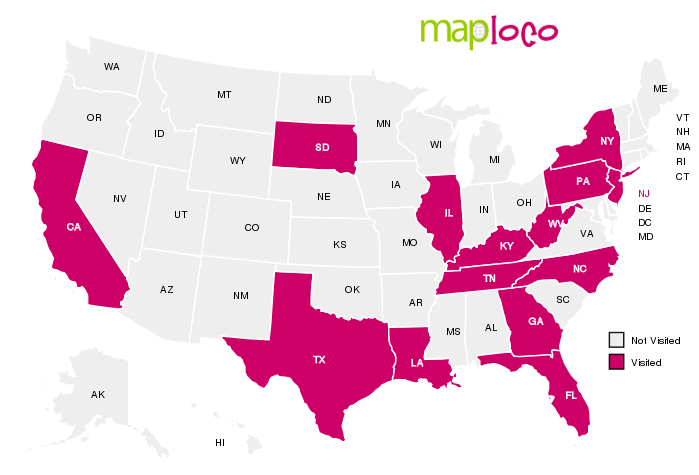 Life/Personal
Get married
Have children
Rent an apartment with my best friends
Rent an apartment with my boyfriend
Own a house
Write a cookbook
Write a book
Learn how to ride a bike
Learn how to swim
Plant a tree
Adopt a dog
Experiences
Create a home library
Go to a concert
Eat KFC in Kentucky (I know, weird)
Eat Belgium Waffles in Belgium
Go dog sledding
Watch the sunset at the beach
Skills
Start a blog
Learn the piano well enough to be able to say that I can play
Learn another instrument
Become fluent in Spanish
Learn Latin
Become fluent in ASL
Knit a blanket
Get my driver's liscence
School
Bring my GPA up over a: 3.0 / 3.1 / 3.2 / 3.3 / 3.4 / 3.5
Graduate with a high GPA
Graduate with honors
Get into/graduate from med school
Complete my own undergraduate research
Career
Write this blog for a whole year
Get into the book clogging community
Get my teaching certificate and teach middle school science
Become a pediatrician
Become a board certified child life specialist